'A Day in the Life of' @ZXY - Omar Faruque, Finance & Trade Manager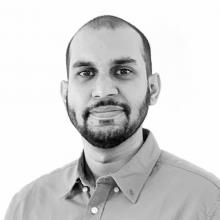 Meet the author
Jubran Bin Malik
Communications Executive
jubran@zxyinternational.com
People's motivations often vary based on their passion, profession or both. So what motives drive a professional accountant to stay sharp and productive? Is it all about financial reports or there's something more?
We have recently interviewed Omar Faruque for fifth episode of 'A Day in the Life of' @ZXY series. Started journey with ZXY back in 2010, now Omar is working as Finance & Trade manager from our Dhaka office.
In the interview, Omar shared how he applies his passion for sports in daily tasks. He also talked about significance of professional ethics, accuracy and dedication. Let's see the full interview below.
To reach our global teams, please get in touch either by email at hello@zxyinternational.com, or contact us via our website.